Due to this product being handcrafted, stock is extremely low
A gentle reminder of your guardian angels watching over
Light a flame this holiday season
to create warm, comfortable energy in your home. The Angel Candle is
a beautiful way to remember lost loved ones,
keeping them warm in your heart with a bright flame, your Guardian Angels will always be at your side.
Handmade with love
to
perfection,
each Candle holds a tealight safely creating a glow to present each wonderful little detail of the unique Crystal Angel.
The best decoration around any home, it makes
the best gift to loved ones to show you'll always be there for them
and is the best way to spread love and warmth this Holiday Season. Perfect for the bedroom, living room, fireplace mantle, window sills or anywhere you desire.
Note:
Extremely hot on contact after a candle has been in it.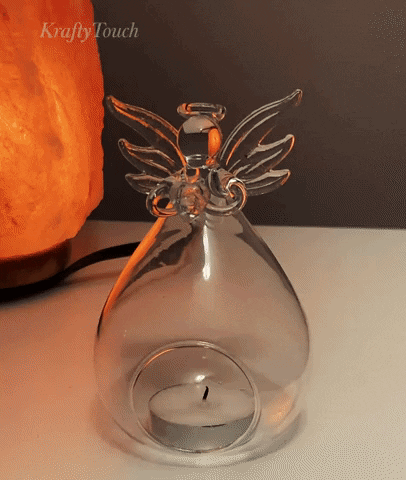 Material:
 Glass
Color:
 Transparent
Size: 7cm x 11cm